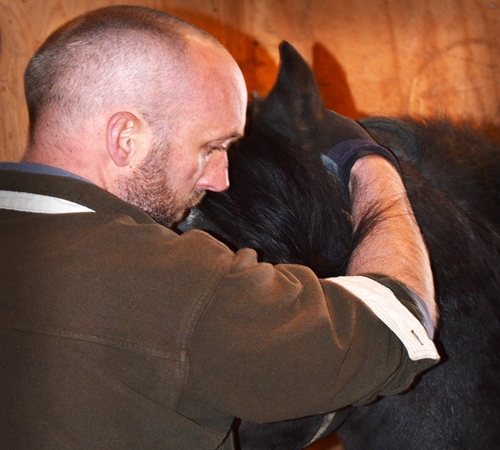 Horsemanship
MacPhail Equine Dentistry uses patience, technique, and horsemanship to alleviate all sources of pain and restriction in the equine mouth. Every edge of every tooth is inspected and smoothed where necessary using modern, non-motorized, hand held tools. As a horse dentist, Duncan has successfully performed more than 8000 floats on unrestrained, non-sedated horses.
A Tailored Approach for Each Horse
Each horse is an individual with a unique personality and needs. Through careful handling Duncan is able to put them at ease to complete each float. Duncan believes strongly in educating his clients about their horse's teeth and will take the time to explain each procedure.
Duncan Believes that:
Respect, patience, and horsemanship are fundamentals of good equine dentistry
Effective horse dentistry can only be achieved by the inspection of every tooth in every mouth
Sedation is unnecessary for the performance of thorough, professional whole mouth care in over 90% of horses
The primary goals of equine dental care are the alleviation of pain and the maintenance or restoration of range of motion in the lower jaw
Prevention is the key for your horse's optimum performance and health